Wolf Trap | Vienna, Virginia
Get ready to rock out with Sting's My Songs tour as it takes North America by storm! This electrifying concert has been a hit all around the globe, and now it's your turn to experience the excitement firsthand. Get ready to scream and dance your heart out on Friday, September 1st, 2023 at Wolf Trap National Park for the Performing Arts! The one and only pop icon will be taking the stage to deliver an unforgettable performance, singing all of his chart-topping hits that have made him a global sensation. Don't miss out on this epic pop concert! Clearly, an event as extraordinary as this is a once-in-a-lifetime experience, so tickets are sure to sell out in a flash. Hurry up and get your tickets now by clicking the "GET TICKETS" button before they're all gone!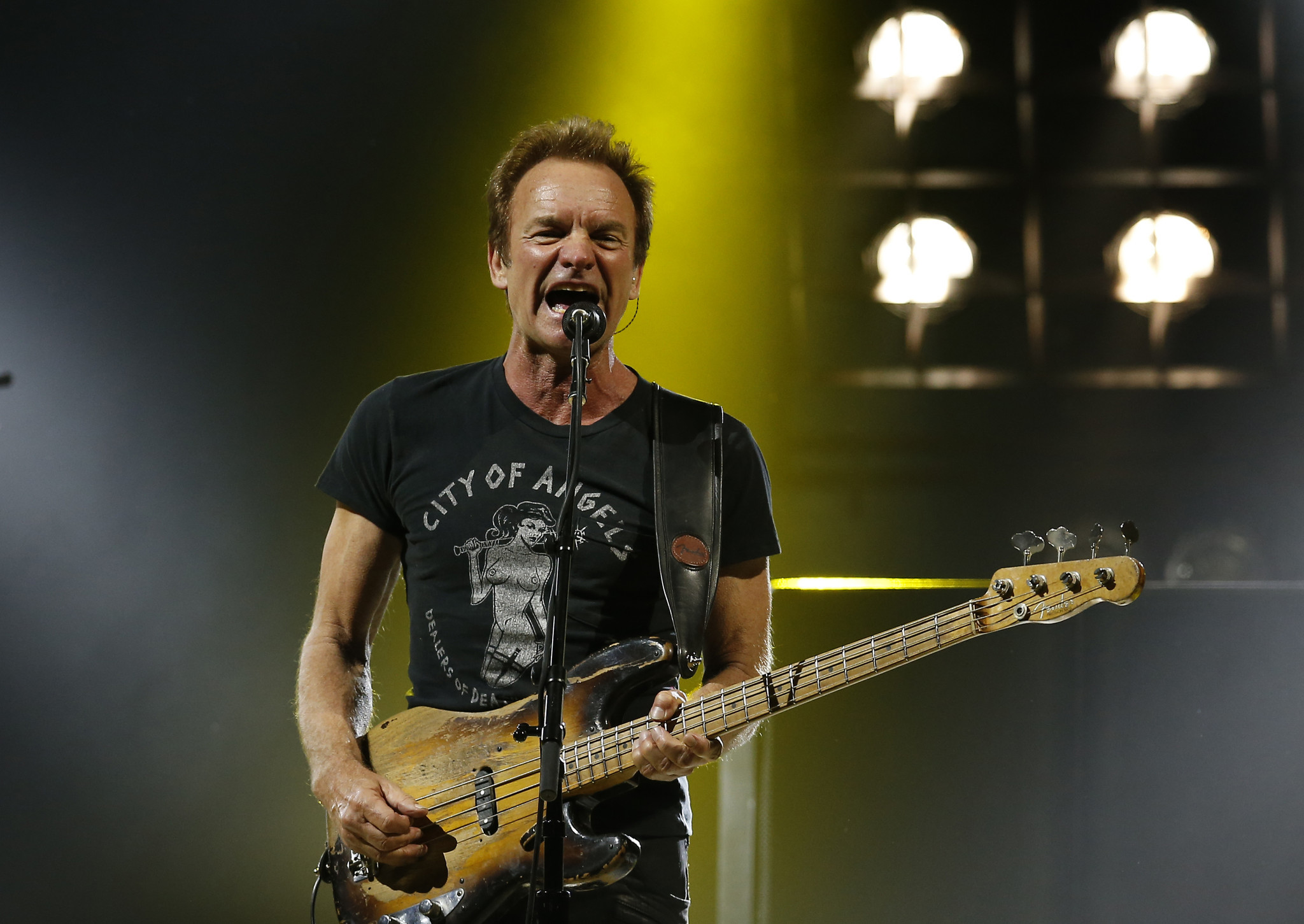 He kicked off his career as the frontman of the iconic British pop group, the Police, from '77 to '86. Fast-forward to '85, and he embarked on a solo journey that he continues to rock out to today. Get ready to rock out to some of the greatest hits in music history! This artist has an impressive back catalog that includes chart-toppers like "Every Little Thing She Does Is Magic," "The Bed's Too Big Without You," "Every Breath You Take," and "Roxanne" from his days as lead singer of The Police. As a solo artist, Sting has continued to dominate the charts with hits like "Fields of Gold," "Shape of My Heart," "If I Ever Lose My Faith in You," and "Desert Rose." Don't miss out on this unforgettable pop concert experience!
The crowd goes wild for his electrifying blend of rock, jazz, reggae, pop, and his socially conscious and poetic lyrics, solidifying his status as one of the most dynamic and groundbreaking performers of our era. He's got it all – 17 Grammys, a Golden Globe, 3 Brit Awards, and even a CBE from the Queen of England! And let's not forget, he's a Rock and Roll Hall of Famer along with his band the Police!
Sting's pop concerts are epic, and the way he adds improvisations really keeps the energy high and thrilling. Get ready to experience an electrifying pop concert that will have you singing along to all your favorite hits! With plenty of crowd interaction, this show promises to be an unforgettable experience. Honestly, this will be one of those pop concerts that will be remembered for a very long time.
Sting has rocked many different hats before his music career skyrocketed. He's been all over the place, working as a school teacher, day laborer, tax collector, soccer coach, and bus conductor. His life has been an extraordinary journey that has molded him into the person he is today.
Hurry up and grab your tickets now to witness the electrifying performance of the world-renowned singer-songwriter, Sting, at the Wolf Trap National Park for the Performing Arts!