Wolf Trap | Vienna, Virginia
Sting has confirmed that his incredible "My Songs" tour will be coming to North America. The announcement comes in hot after stunning audiences in the UAE, Australia, South Africa, New Zealand, Japan, Singapore, the Philippines, and Malaysia, so you can be sure that this part of the worldwide tour is going to be nothing short of brilliant. The whole concert will feature all of his best hits from his very impressive back catalog, which spans decades, and his ability to pack out venues is well known. You can bet your bottom dollar that the show at the Wolf Trap on Saturday, September 2, 2023, is going to sell out, so you must buy your tickets in advance. Luckily, we've got you covered right here on this website; you can start the very easy process simply by clicking the "GET TICKETS" button located above. This will be the best concert you attend all year, so don't delay.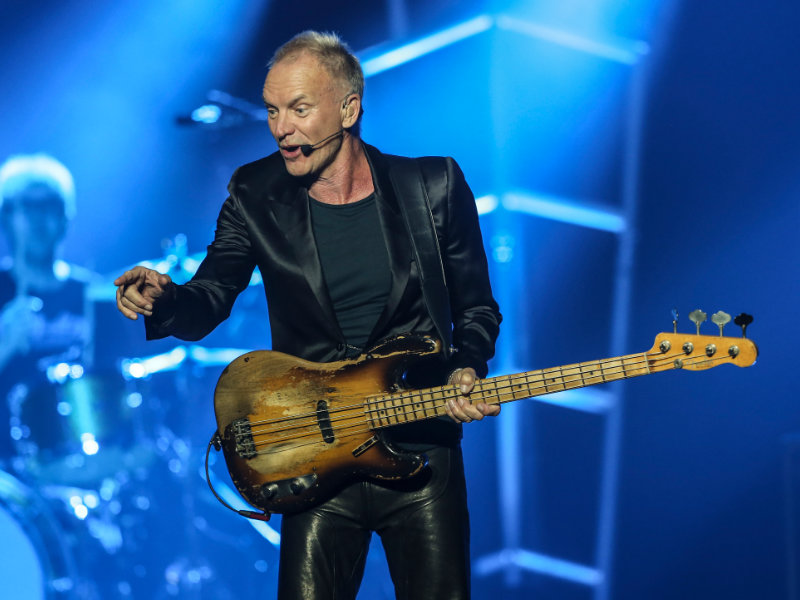 Sting was born on October 2, 1951, with the name Gordon Matthew Thomas Sumner. His stage name, Sting, was actually given to him by band leader Gordon Solomon of the Phoenix Jazzmen, who thought Sumner looked like a bee because of his habit of wearing a black and yellow jumper when he performed with them on the weekends.
Sting's name is huge with fans from all over the world, but he started very humbly. As well as performing, he would also be working as a teacher, taxman, and bus conductor. He shot to fame with the group The Police, a new band formed in 1977. Together, they created hits that defined a generation, such as Roxanne, Every Breath You Take, Message in a Bottle, King of Pain, Walking on the Moon, Can't Stand Losing You, and so many more. He stayed with the group until 1986 and, in 1985, launched a solo career. His solo career was just as successful as his stint with The Police, if not more, and his hits include, "Fields of Gold," "If I Ever Lose My Faith in You," "Russians," "Desert Rose," "All This Time," and "We'll Be Together."
All of this hard work throughout the years has landed him several honors, such as an induction with his former band, The Police, into the Rock and Roll Hall of Fame, a CBE from the then Queen of England, 17 Grammy awards, and over 100 million in record sales, just to name a few. All of this makes him one of the most successful musicians of all time, and despite reaching the age of 70, he shows no signs of slowing down.
His latest album, "My Songs," and the reason for this tour feature a carefully curated list of his best songs as a solo act and with the Police. It is a testament to all of his hard work, and you can expect to be thoroughly entertained as he takes you through an epic journey into all the hits that made him famous. You cannot afford to miss out on this incredible event, so be sure to grab your tickets before they sell out.